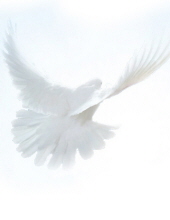 Obituary for Beth Bjorklund
Berniel "Beth" Bjorklund, age 75, passed away on January 19, 2018, in Charlottesville, Virginia. Beth was born in 1942, to the late Robert C. and Doris H. Mollerstrom Bjorklund in Minnesota.

Beth achieved many scholarly degrees and honors and attained a PhD. She became a professor of German Language, Literature and Poetry at University of Virginia. Dr. Bjorklund was the author, editor and translator of many articles, poems and publications throughout her career, too many to list, however among them, A Study in Comparative Prosody: English and German Jambic Pentameter (author), Night Train, by Friederike Mayrocker (Translator), and Contemporary Austrian Poetry: An Anthology (Editor and Translator). Dr. Bjorklund taught for 30 years and retired as Professor Emeritus in 2012.

She is highly respected by the university community. Dr. Bjorklund had a personal commitment to assisting immigrants with adapting to and engaging in their civic responsibilities. It was her goal to support new citizens in becoming prosperous and responsible members of the Greater Charlottesville area.

Beth knew and loved the Latino community centered around the Catholic Church, Our Lady of the Incarnation. Her many friends in this community loved and held her in deep respect and gratitude for her many kindnesses, Dr. Bjorklund lived for more than 30 years in the North Charlottesville neighborhood where she was also loved and respected by her many neighbors and friends.

Beth is survived by her brother, Leland R. "Lee" Bjorklund and his wife, Antoinette "Toni" of Minneapolis, Minnesota.; her cousin, Leona Linn of Montana; nieces and nephews, dear neighbors and friends; and her beloved dog, "Leo".

Dr. Bjorklund will be inurned in Minnesota, the state where she was born, at a later date. Ruhe in Frieden, Frau Bjorklund.

Donations in Beth's name may be made to the Alzheimer's Association of Central Virginia or Legacy Hospice.

Preddy Funeral Home of Orange, Virginia has been entrusted with arrangements.


Events